Sony A1 underwater housing: IKELITE vs. NAUTICAM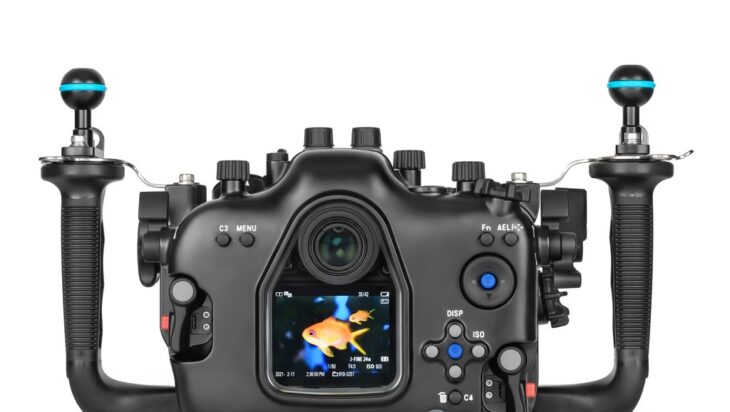 The Sony Alpha 1 impressed in many tests with a great speed and high resolution. Filmmakers are equally looking forward to videos in 8K resolution and neat slow motion at 120 fps in 4K. This camera is an absolute top camera with excellent technology, high performance and speed, and exceptionally good image quality. As an underwater photographer or filmer you surely want to protect your Sony camera from the elements with a high-quality and reliable Sony a1 underwater housing.
Let us show you two great options!
Nauticam NA-a1 Underwater Housing for Sony a1
In underwater photography, Nauticam is one of the best choices when it comes to housings and accessories and stands out from the competition with their reliant and great quality products.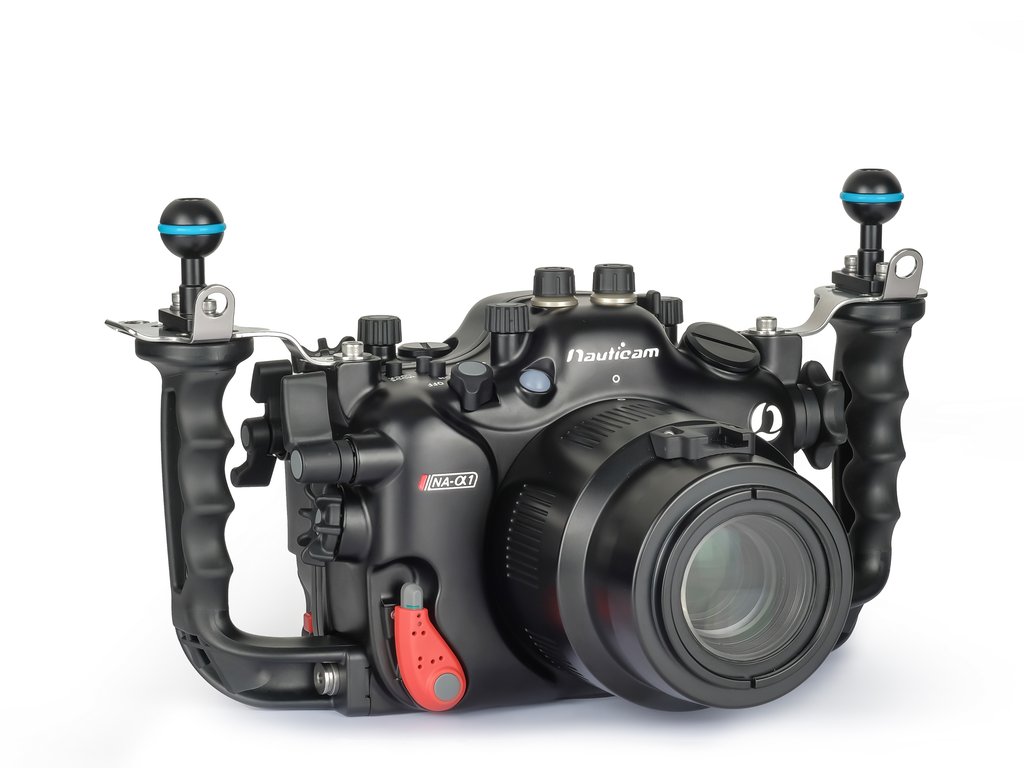 The new Nauticam NA-a1 underwater housing for Sony a1 is no exception. The NA-α1 underwater housing provides fingertip access to all key camera controls. Ergonomic camera control access is one of the defining strengths of a Nauticam housing, and the NA-α1 continues this tradition.
Nauticam has supported the Sony Alpha full-frame line since the original a7. Their professional grade reliable aluminum housings offer intuitive access to all the controls and functions of the cameras. As the cameras have evolved, so have the Nauticam housings.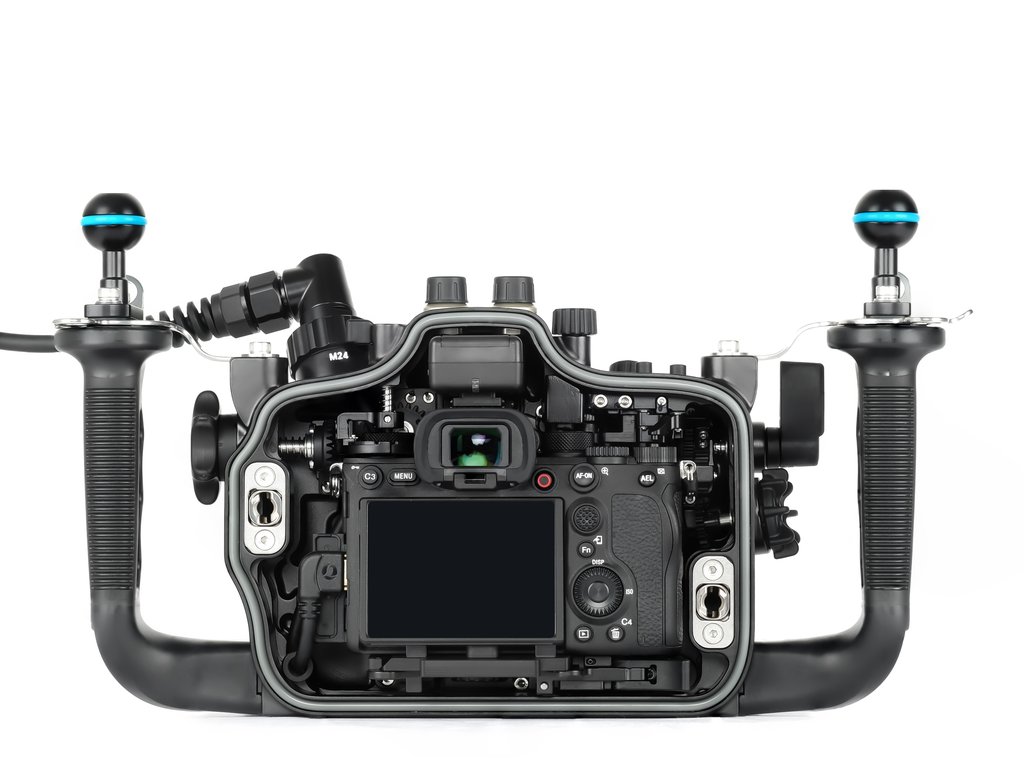 Nauticam's wide range of ports and in-house corrective optics are the perfect compliment to the housings inherent flexibility. Built around the N100 port system, the NA-α1 supports a wide variety of Sony FE mount lenses, as well as EF mount lenses via adapters. In addition, there are several options available to use the groundbreaking WACP and WACP-2 wide-angle corrective lenses as well as the more compact and in-water removable WWL-1B.
Ikelite Underwater Housing for Sony a1 Camera
This full featured and durable waterproof housing is made by Ikelite for your Sony Alpha 1 or a7S III full frame mirrorless digital camera. Suitable for scuba, snorkel, surf, pool, and any application in or around the water.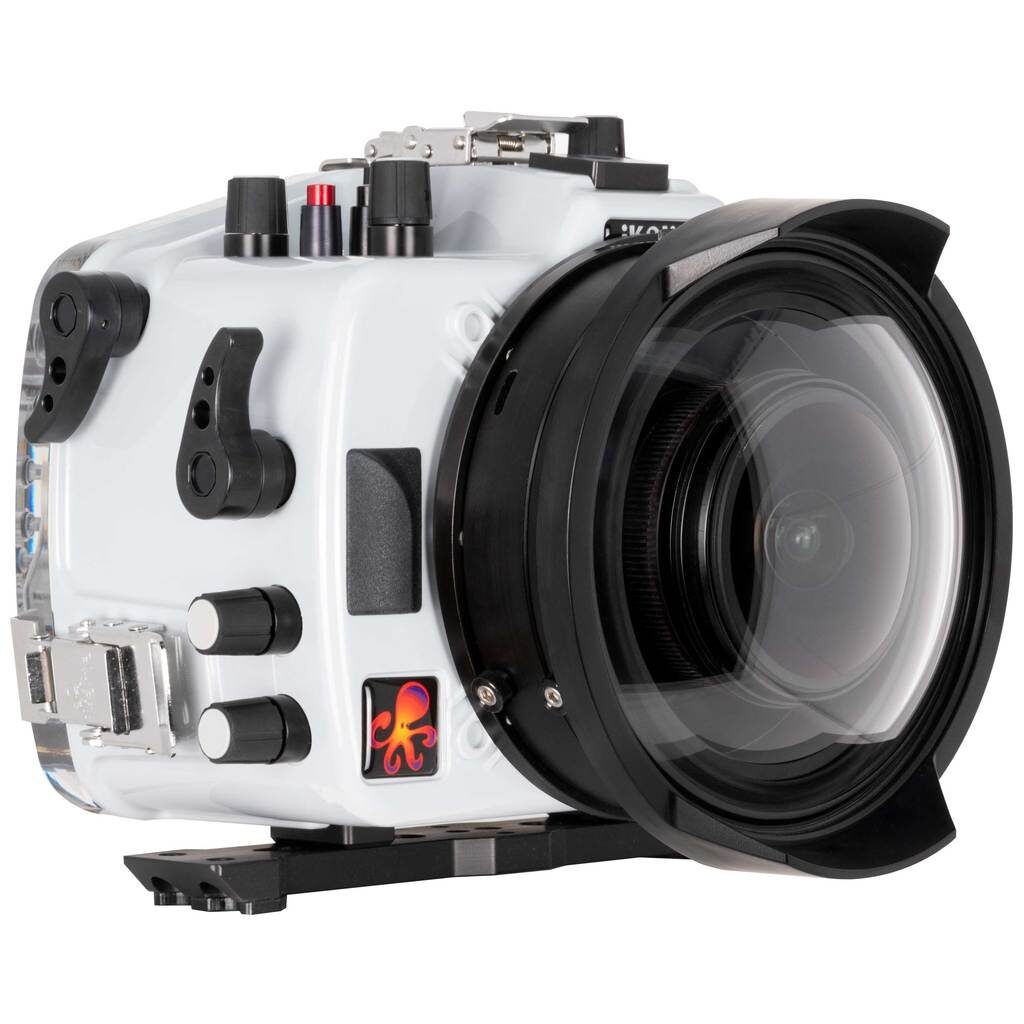 Good ergonomics are critical when you need to concentrate on composition, focus, and proper exposure. Large, curved control levers put the most important controls right where you need them: shutter and autofocus (via the AF-ON button).
This combination allows you to shoot with or without back button focus, an advanced technique that is useful for tack sharp focus of super macro and fast-moving subjects.
The camera mount is front-loading for easy installation and removal. A small mounting plate attaches to the bottom of the camera and secures in the front of the housing.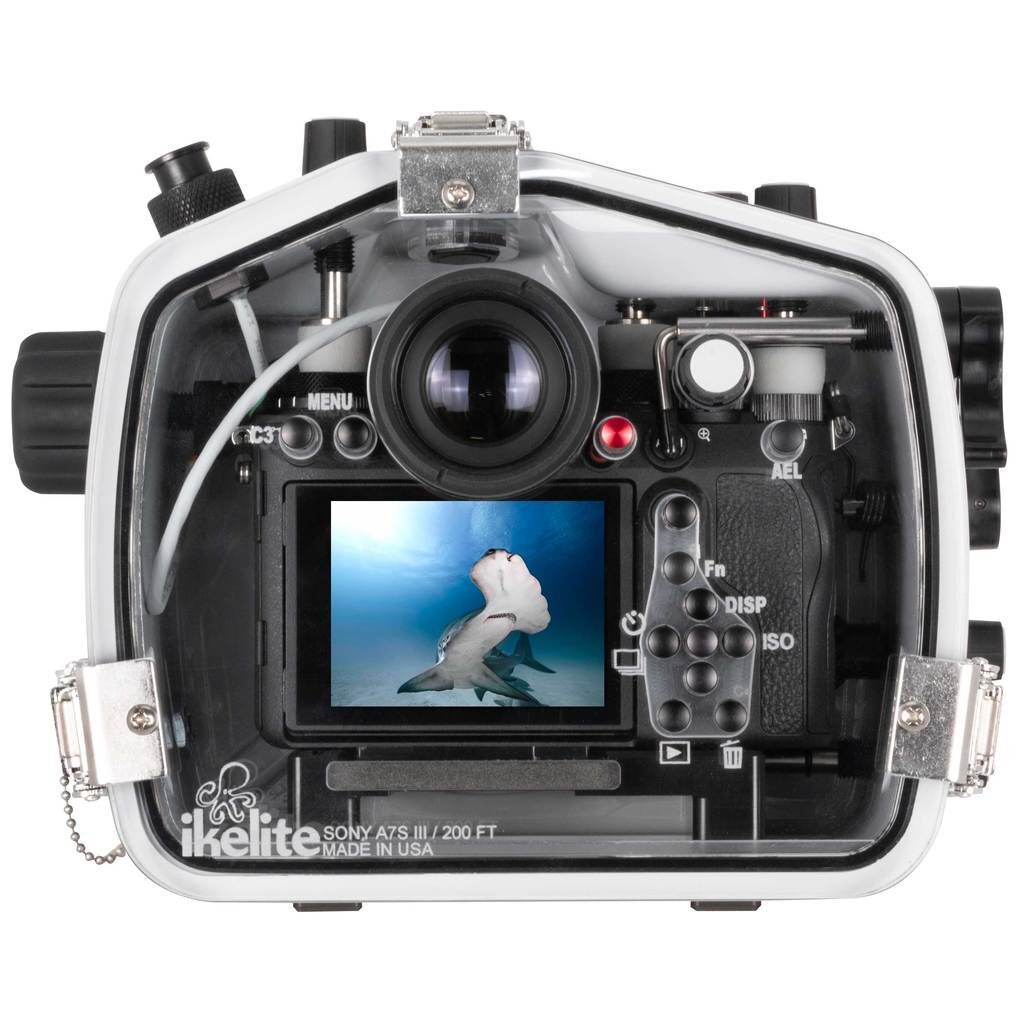 The housing, tray, and handles have been optimized to reduce weight while maintaining strength and durability. The Right-Hand Quick Release Handle (sold separately) can be added or removed depending on your needs.
This Ikelite underwater housing for the Sony a1 requires the addition of a compatible DL Lens Port for waterproof operation. Lens Port not included. View the DL Port Chart for the Sony Alpha Series.
Nauticam Sony a1 housing vs. Ikelite Sony a1 underwater housing
Technical Specifications
Nauticam housing:
Depth Rating: 100m
Weight in air: 2.7kg
Weight in water: 0.6kg incl. camera & battery
Dimensions: 340mm × 169mm × 125mm
Port Opening: N100
Ikelite housing:
Depth Rating: 60m
Weight: 2.121kg
Dimensions: 229 x 184 x 152 mm
Compatible with DL system lens ports