Review of New SONY A7C Nauticam Underwater Housing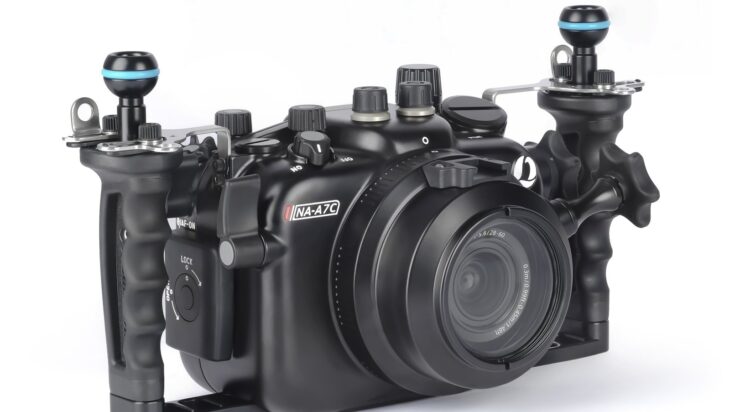 Nauticam has presented its underwater housing for the A7C, the new mirrorless camera with a full-frame sensor from Sony.
Sony Alpha 7C Features
This camera offers underwater photographers one of the most compact and travel-friendly full-screen systems currently available on the market. The camera is just 124 x 71.1 x 59.7 mm in size and weighs only 424 grams (including battery and memory card 509 g).
The A7C features Sony's latest outstanding autofocus and significantly improved battery life thanks to the larger Z-series battery. The BIONZ X processor offers excellent low-light performance and faster image processing. Videographers can record 4K videos at 30 frames per second, HD videos at 120 fps.
Nauticam lives up to its reputation as one of the "fastest" underwater housing companies. Just a few months after the introduction of the camera, an underwater housing from the world market leader for high-quality aluminum housings is available!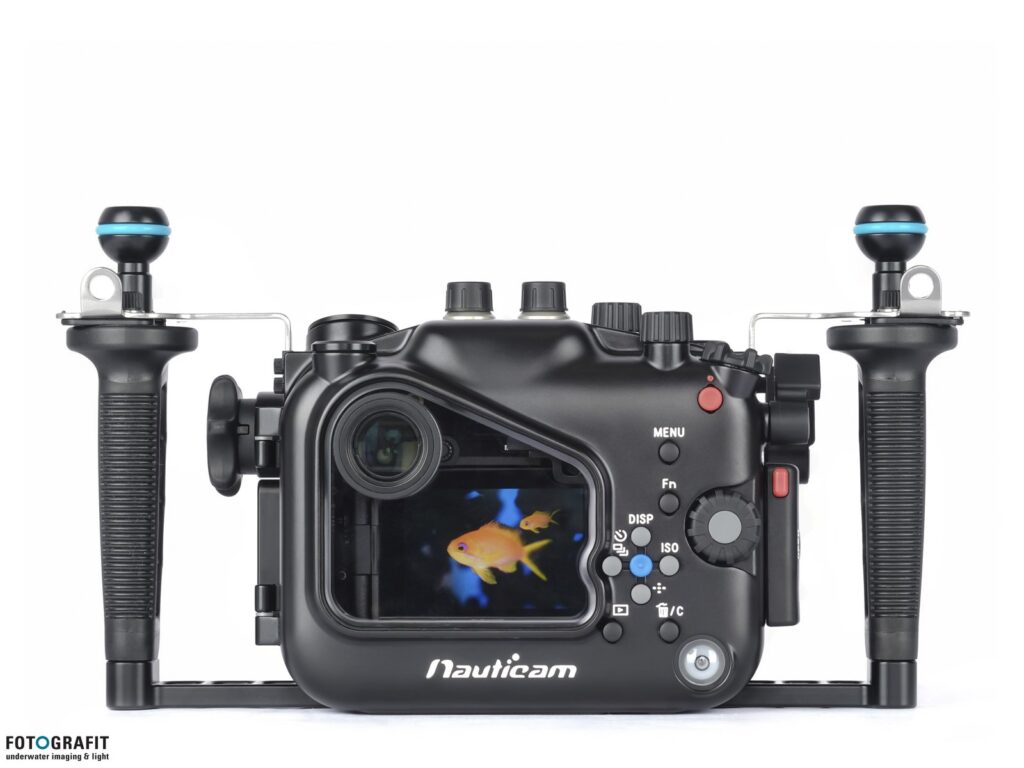 Nauticam Underwater Housing for Sony A7C
The Nauticam underwater housing for the Sony A7C, like its "siblings" in the entire A7 series, will work with the N100 port system from Nauticam. This means photographers can use a large number of modern Sony lenses. Above all, with the corresponding Metabones adapter, a wide range of EF mount lenses can also be attached.
Thanks to Nauticam's "Mission Control" design philosophy, all essential controls of the NA-A7C are exactly where you need them. The intuitive, clearly labeled placement of buttons and handles enables ergonomic operation – even with thick gloves.
Like many newer Nauticam housings, the NA-A7C has a large-bore M24 opening to support HDMI 2.0. Which allows you to connect an external Ninja V from Atomos recorder.
An oversized twist-lock seals the housing and locks securely into place without the risk of accidental opening. The Nauticam vacuum testing and leak warning system are also included as standard. In combination with an optional vacuum valve, this monitoring system offers constant updates of the waterproof and submersible status of the housing. A simple coded LED lighting system indicates to the user that the vacuum is solid or that the housing is losing vacuum.
Known for unique experience, Nauticam has become groundbreaking in magnifying viewfinders, or in having the sharpest super macro accessories lenses. Their high quality water contact wide angle lenses (WWL-1 and WACP-1) in combination with the NA-A7C housing form an imaging system that is not only complete but makes it one of the best out there.
The great quality of Nauticam is known among underwater photographers and videographers around the world. The housings are made from solid aluminum blocks and then anodized, therefore they are insensitive to saltwater corrosion.
Nauticam has given more mirrorless cameras and more Sony E mount cameras a "home" than any other housing manufacturer. Years of experience have resulted in one of the largest, highest quality selections of underwater housing available today.
The Nauticam underwater housing for the Sony A7C is available at FOTOGRAFIT.
Sony Alpha 7C Nauticam Housing
TECHNICAL SPECIFICATIONS:
Dimensions: 307mm (W) x 172mm (H) x 103mm(D)
Weight (in air): 1.78kg
Weight (in water w/ camera): 0.19kg
Depth Rating: 100m
Port Opening: N100