Review of Nauticam Underwater Housing for New SONY A7S MK III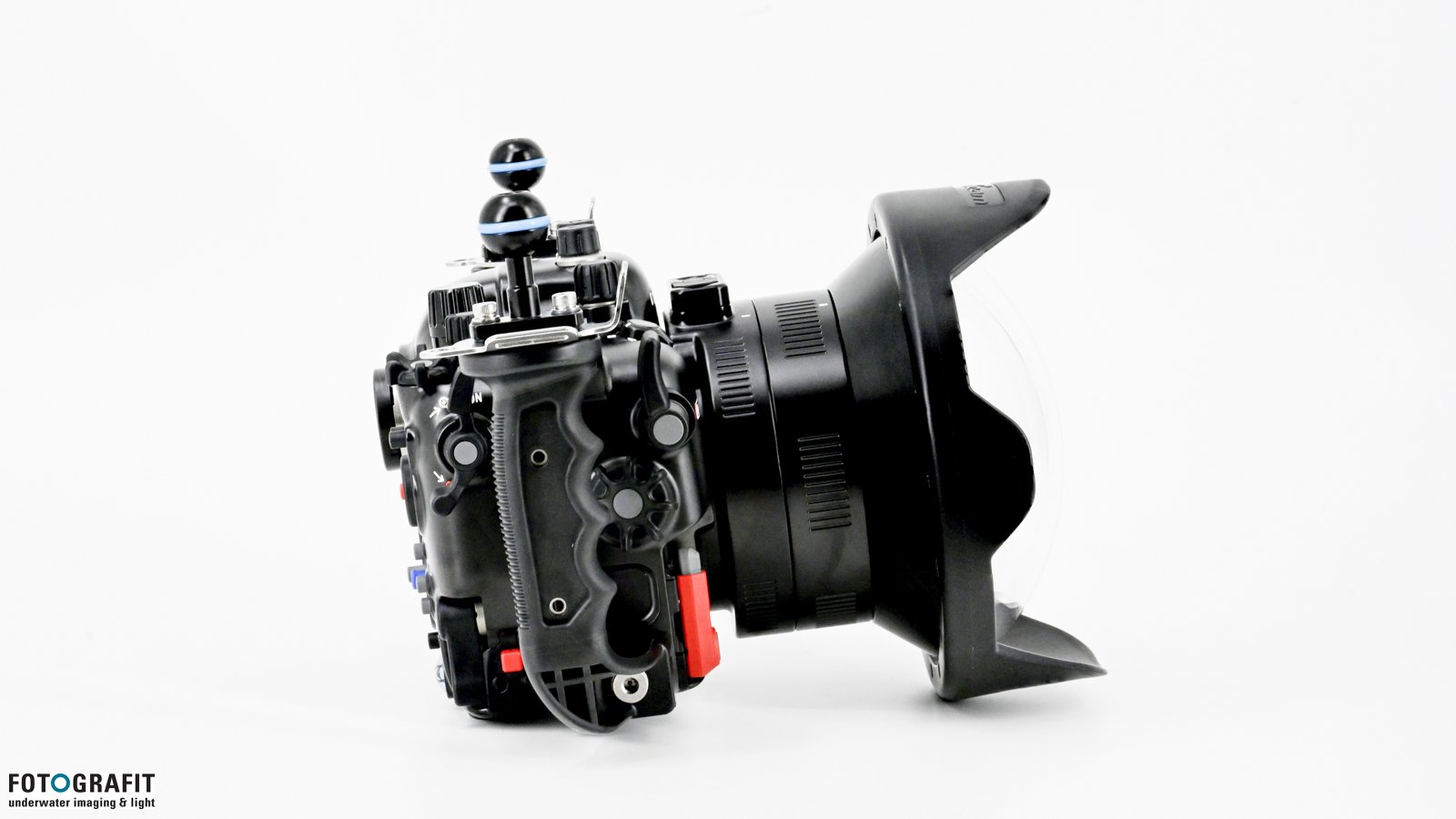 Sony has done it again: With the A7SIII, a new, outstanding mirrorless high-end camera has been born. Particularly filmmakers will have fun with this camera.
The entire Sony Alpha 7S series is known for its strengths in video recording and low-light performance. The new Alpha 7S III raises the bar even higher. But not only videographers get their money's worth with this camera …
Sony Alpha 7S III Features
Sony has significantly improved the image quality of the A7SIII. Thanks to the new BIONZ XR processor and the sensor, photos are now even sharper. And they can be processed up to 8 times faster! The resolution of 12 megapixels has remained. The excellent dynamic range of 15 f-stops offers plenty of scope in post-production.
As usual, the camera body is excellently designed. In fact, it's even better protected against dust and splash water than former camera models. Another highlight is the foldable and rotating display. It helps to read the monitor easily from different angles and perspectives.
The Sony A7SIII scores particularly well in the areas of video and low-light performance. The camera creates 120 frames per second in 4K and up to 240 fps with a resolution of 1920 x 1080 pixels. Additionally, the extremely light-sensitive 12-megapixel sensor enables a very high maximum ISO value.
So nothing stands in the way of endless filming in 4K at a high frame rate. Moreover, you can expect very sharp and crisp results. If you combine the camera with a Ninja V from Atomos, you can even record RAW signals via HDMI of up to 4K in 60p (as 12-bit ProRes RAW!!).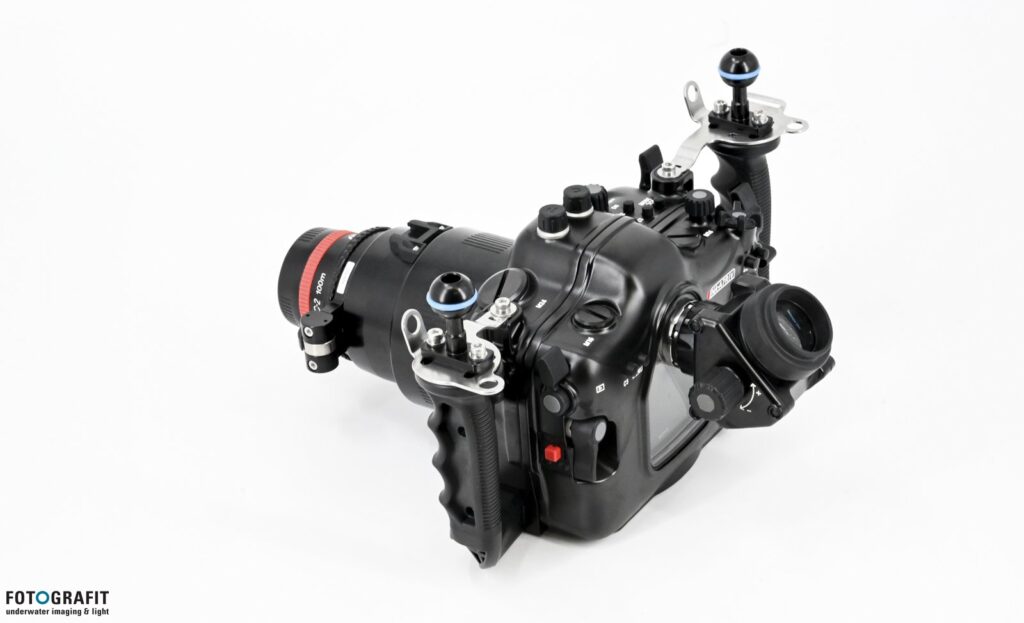 Nauticam Underwater Housing for Sony A7SIII
The good news for all underwater photographers and videographers: Nauticam has launched an underwater housing for the Sony A7SIII.
As you are used to from Nauticam, the underwater housing is excellent, robust, and ergonomically built. The functions of the camera are usable without restrictions. And it offers a lot of functionality.
The Nauticam underwater housing for the Sony A7SIII is available at FOTOGRAFIT. It offers vacuum detection, adjustable handles, and a switch to change from the LCD to the electronic viewfinder, and many other conveniences. The housing is waterproof up to 100m.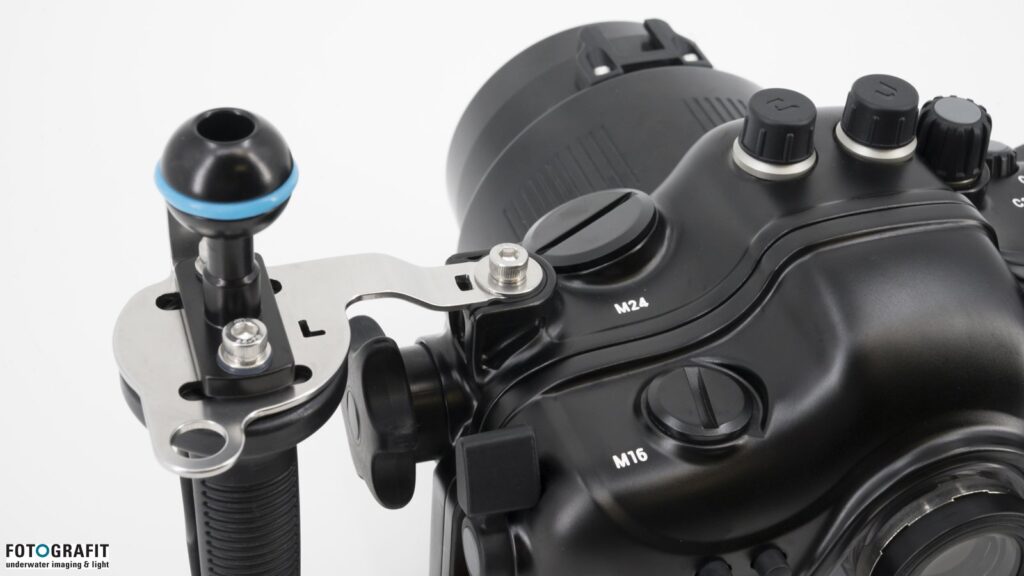 NAUTICAM HOUSING FOR THE SONY A7SIII VS. CANON EOS R5
With filmmaker and FOTOGRAFIT Ambassador Nicolai Deutsch, I recently compared the new Nauticam underwater housing for the Sony A7SIII with the newly launched underwater housing from Nauticam for the Canon EOS R5.
For instance, we not only talked about operation but also possible lenses and monitors as well as the general use in underwater photography and videography. You can see the entire conversation in the following video or on the FOTOGRAFIT YouTube page.
PRODUCT DESCRIPTION:
Adjustable Handles
Vacuum Leak Detect Electronics
Electronics include standard leak detection; add your choice of 14mm vacuum valve
Switch between LCD and electronic viewfinder
One-inch ball adapter on each handle
Specifications:
Depth rating of 100 meter
2.35 kg (with handles and ball adaptors mounted)