Review of Hugyfot VISION for GoPro HERO5/6/7/8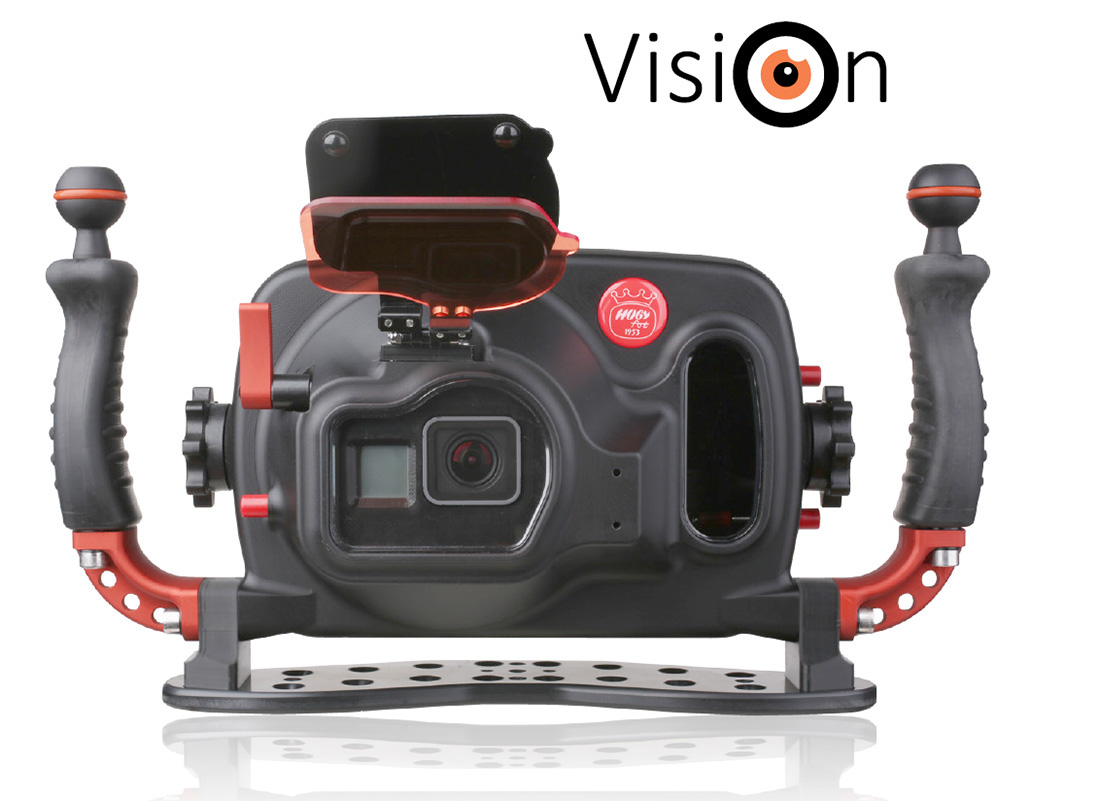 Since this article was written, a new version has appeared: "The Hugyfot Vision Xs" (smaller version).
This version has a smaller 5″ monitor and a vacuum system. Besides that, it is a bit cheaper.
You can see the video we made here:
>> HUGYFOT VISION Xs LINK
---
HUGYFOT VISION
For a long time, Hugyfot had the Pro+ series for the GoPro HERO3/3+/4 cameras. The Pro+ housings have been quite a hit with military and commercial divers – but also technical divers and top-enthusiasts have this housing in favour.
But now they decided it was time to make a new line for the HERO7 too, called "VISION Xs".
Now there is even a Vision Xs for HERO8, that is a little different from the others.
The Vision is an LCD-integrated unit, that has a 7″ monitor and is made out of a solid block of aluminium and pressure-proof to 200 meters.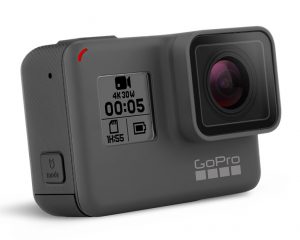 New HERO5 changed the game
With the release of the HERO5/6/7 from GoPro, the button structure and HDMI outlet on the HERO changed.
So it is not possible to use those in the Pro+ series…
7″ monitor makes viewing underwater easy
So Hugyfot had to invent something completely new.
And they have now come up with the VISION series.
It is basically a very small housing build up around a fantastic 7″ ISP monitor* that will be very easily monitored even from the side. This is very handy when you are diving with the units and holding it low.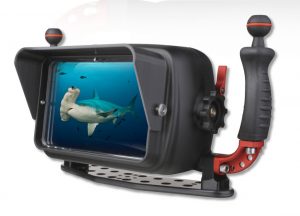 Outstanding pressure resistance
The unit is pressure proof to 200 meters.
We know that not many will take it that deep, but the key issue here is, that it is dead-solid..!!
And the internal battery will keep the system going for approx 5-hours. And that includes the monitor being turned on.
A charger is of course included, but you will hardly need to charge it during a full day of use.
Great accessories
Later there will be macro filters for the unit.
But for now, there is the built-in red filter (and green filter can be mounted also).
The unit has solid alu handles, that most of you will recognize from the new Hugyfot DSLR series. These handles have proved very rigid and give not only a good grip but will also prevent micro movement, if you are filming with long arms.
The handles have a 1″ arm ball with o-ring so all internationally known arm systems will fit onto this system.
Adding floats and light will improve the quality of any GoPro housing film quality.
The housing is easily taken apart with the two side-mounted hand screws.
The HERO5 will go into the box swiftly and closing it for a secure sealing is easy.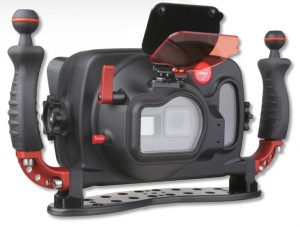 The housing has a tray/stand that will make it easy to place the Vision on a dive deck on a boat, or on the floor. Later we will see a tripod system and a stand, that makes it possible to get so much better use of the playback function of the unit.
Check out the price on Hugyfot Vision HERO here
*ISP  – from Wiki:
IPS (In-plane switching) is a screen technology for liquid crystal displays (LCDs). It was designed to solve the main limitations of the twisted nematic field effect (TN) matrix LCDs in the late 1980s. These limitations included strong viewing angle dependence and low-quality colour reproduction.