Review of the new B16 Ikelite ICS-5 Bulkhead with M16 Threads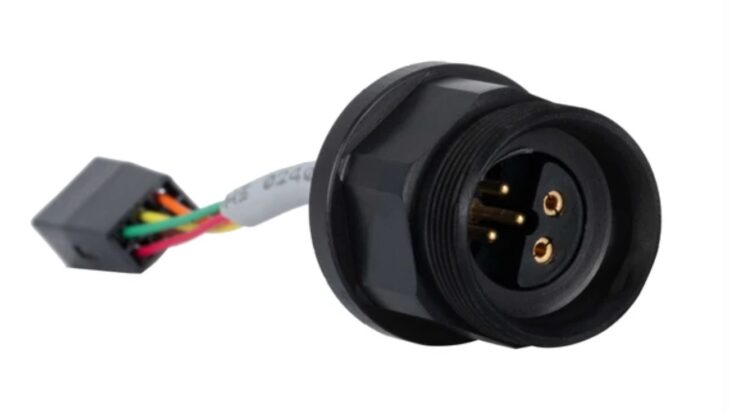 Ikelite is making underwater lighting, housings and accessories for over 50 years now. Since their beginning, Ikelite keeps supplying us with innovative and high-quality products to take our photography to the next level.
With the new Ikelite ICS-5 bulkhead you will get the fastest and most reliable strobe triggering available for underwater photography. This bulkhead supports TTL or manual strobe exposure depending on the combination of camera system and accessories.
Simply add it to your underwater housing.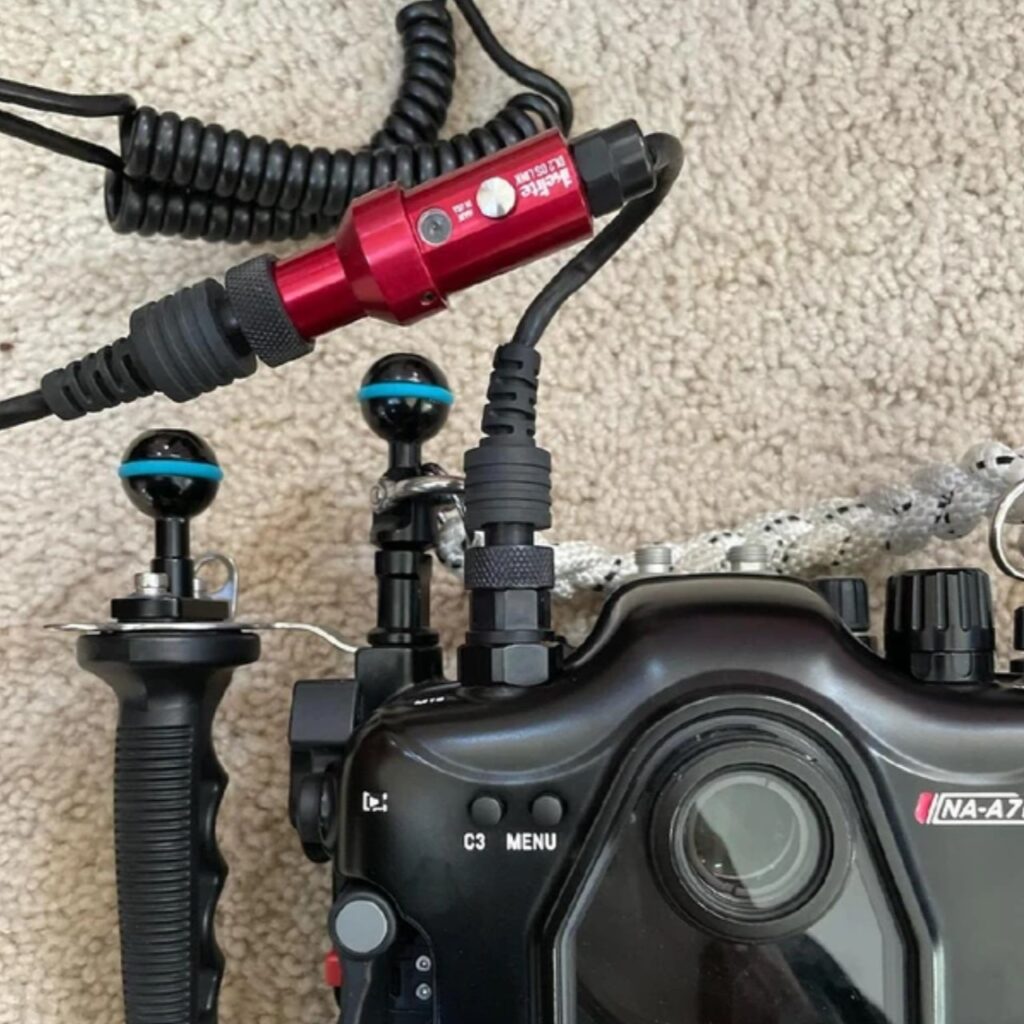 Ikelite ICS-5 bulkhead: Housing Compatibility
The bulkhead is compatible with selected housings by Nauticam and other manufacturers featuring a spare M16 threaded accessory port. Hotshoe compatibility depends on manufacturer of the camera, the desired cable direction when looking from the back of the camera, and whether a compatible TTL converter is being used.
TTL Strobe Exposure
This bulkhead is able to provide TTL communication when you use it in a compatible system.
TTL (Through the Lens) is an automatic metering method for correct exposure with a flash. It evaluates the scene and transmits exposure information directly to the external flash. Each time you press the shutter button the camera will adjust the power of the external flash.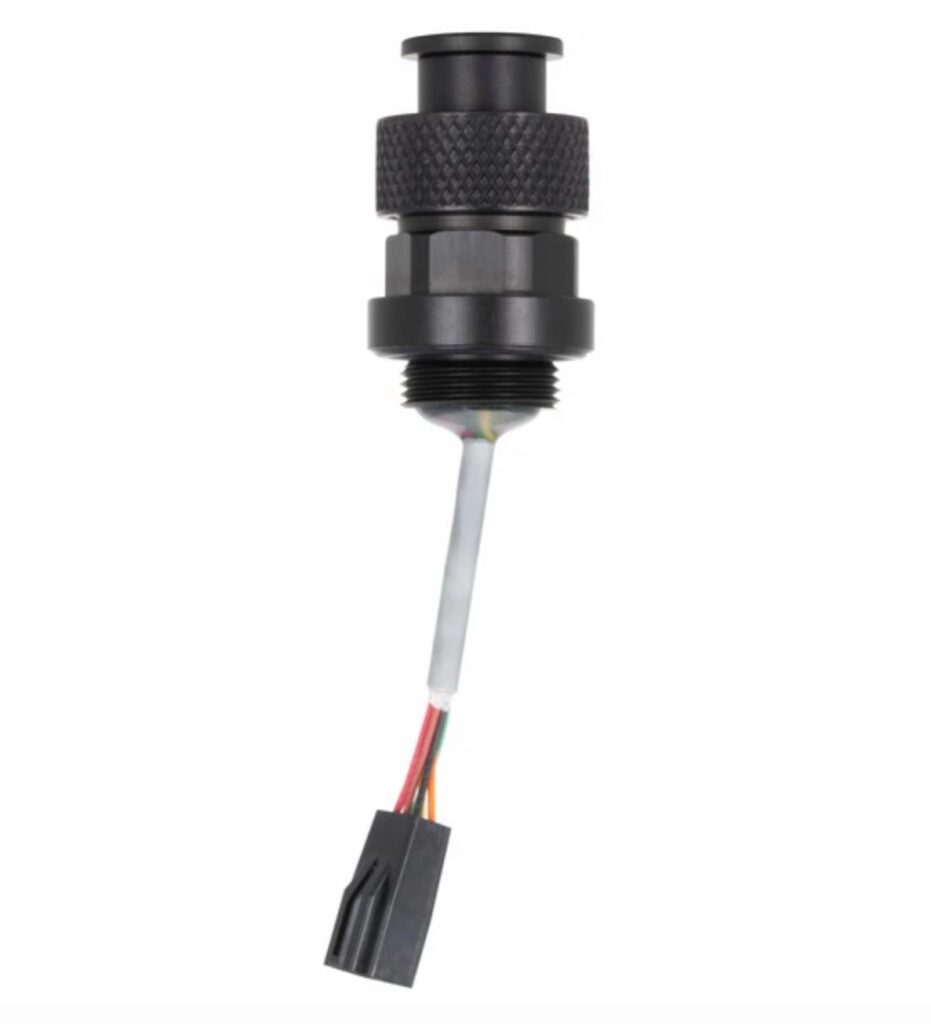 TTL exposure is not only faster but often more accurate than setting the flash output manually. It can make a difference between taking a properly exposed picture or not. TTL is by far the easiest way to shoot well exposed macro photography and allows you to concentrate on focusing and framing.
To be able to use TTL exposure, some requirements are necessary. You need a camera that is compatible, a TTL hotshoe as well as a DS Link TTL Converter. Also a current model of the Ikelite DS series strobes and an Ikelite-to-Ikelite single or dual sync cord are required. Refer to the table below for TTL hotshoe and converter availability by camera manufacturer.
TTL can even work on highly reflective subjects underwater, which can be one of the most challenging lighting scenarios.
ICS-5 Plug and Bulkhead
The ICS-5 bulkhead was designed by Ikelite as a more reliable and robust alternative to the fiddly Nikonos V film camera bulkhead. Unlike to Nikonos V (also known as N5) fittings, the ICS-5 connector system features more robust and larger gold-plated contacts. The half-moon indexing design is easy-to-see and makes it easy to orient and attach the plug connection quickly and correctly.
Sync Cord Compatibility
We would recommend using this bulkhead only with newer sync cords featuring black hard anodized plug fittings with product numbers starting with the numbers "45." Older nickel-plated brass sync cord fittings might damage the threads and seize up.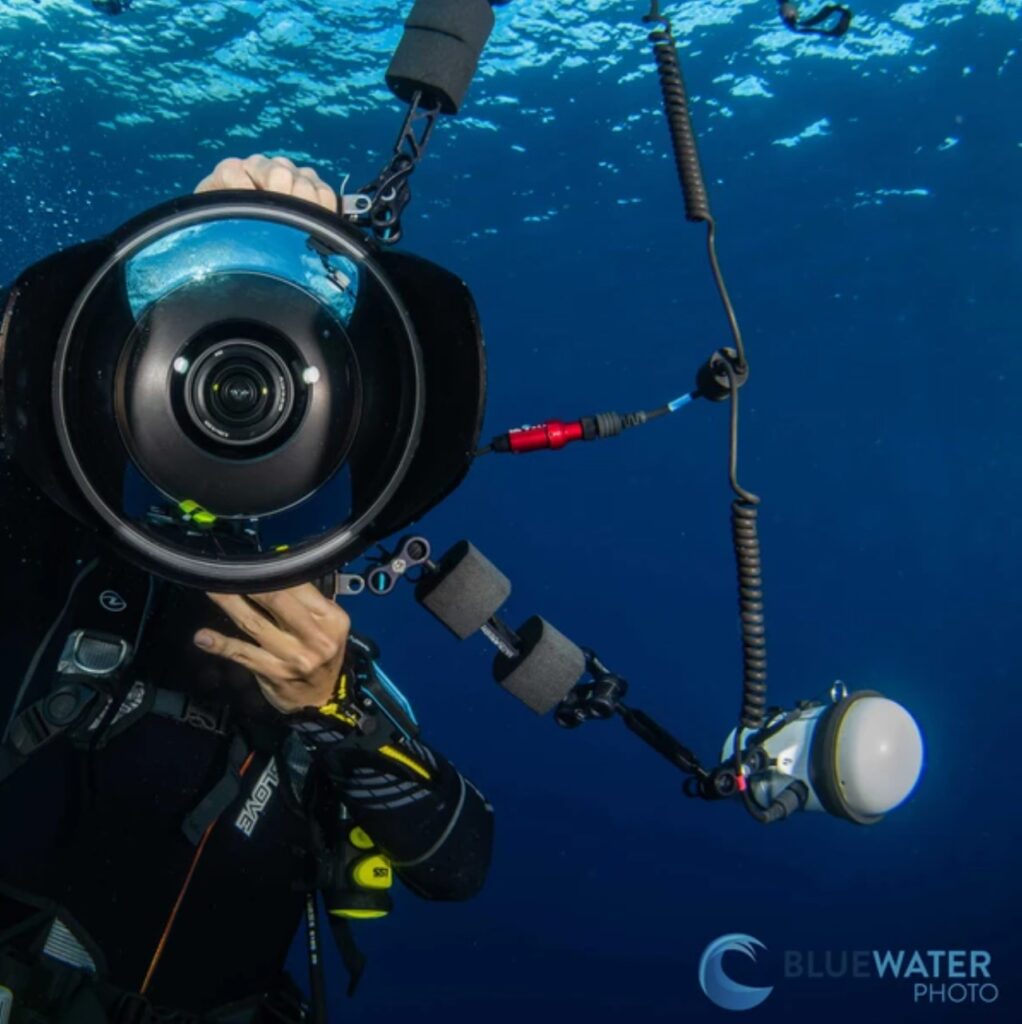 Hotshoe and TTL Converter Compatibility
Camera
Direction
Pin Configuration
Hotshoe #
TTL Converter #
CanonSony
Left
Manual
46071
–
Canon
Left
TTL
46073
46074
Nikon
Left
Manual
46065
–
Nikon
Left
TTL
46066
46051
Nikon
Right
Manual
46063
–
Nikon
Right
TTL
46064
46051
Olympus
Panasonic
Left
TTL
46030
46033
OlympusPanasonic
Right
TTL
46035
46033
Sony
Back
TTL
46041
46043
Ikelite ICS-5 bulkhead – In the Box:
Bulkhead with M16 threads
Waterproof bulkhead cap # 9104.7 (installed)