Review of New AOI UH-EM5III Underwater Housing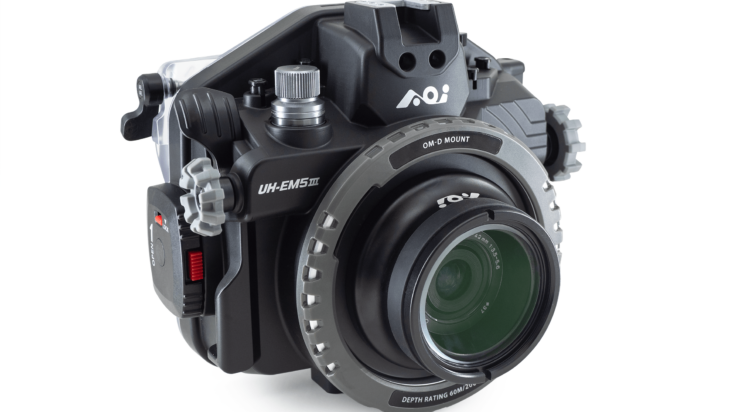 The AOI underwater housing E-M5 III, specially designed for the mirrorless Olympus E‑M5 Mark III, is a masterpiece of engineering. Thanks to the high-quality and durable polycarbonate construction, the weight of the housing is reduced to a minimum, while giving you full control of all functions of the camera. You can be sure that the camera is protected from water and the housing will even cushion bumps on land.
Olympus E-M5 Features
The Olympus OM-D E-M5 Mark III is a compact, light yet robust and above all powerful camera and therefore fulfills all your needs. It includes an effective image stabilizer, powerful hybrid autofocus, a weatherproof housing as well as many, largely customizable controls and numerous, practical functions for special shooting situations.
If you are looking for a small, universal, good, powerful, and robust camera with a large range of lenses, you should definitely check out the E-M5 Mark III. Also, videographers will find a good companion for their light travel luggage. Here not only the image quality and flexibility are convincing but above all the image stabilizer.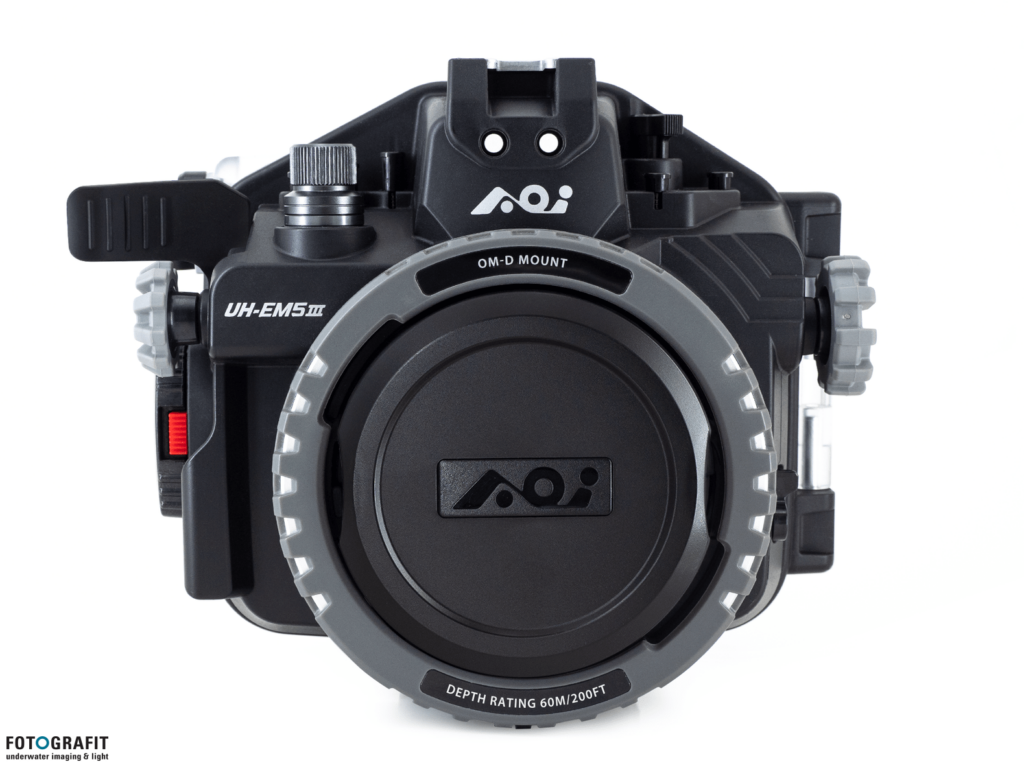 AOI Underwater Housing for Olympus E-M5 Mark III
AOI was founded in 1994 in Hong Kong by a team of experienced managers and engineering professionals. Their underwater housings and accessories are of great quality and at the same time affordable.
The AOI underwater housing for your Olympus E-M5 Mark III is compatible with AOI and Olympus port system for OM-D mount housings. It has a built-in vacuum analyzation and a wet detection system. It comes with a spare M16 bulkhead. The underwater housing is lightweight and has an ergonomic design. It is made of polycarbonate with a depth rating of 60 meters.
When you are using the optical fiber cable together with the flash FL‑LM3 (bundled with E‑M5 Mark III) and with a dedicated underwater flash from INON or Sea&Sea (available separately), you get all the benefits from the flash system. There is a LED trigger available (optional).
The AOI underwater housing for the Olymous E-M5 Mark III is available at FOTOGRAFIT.
Port-Chart for AOI UH-EM5III: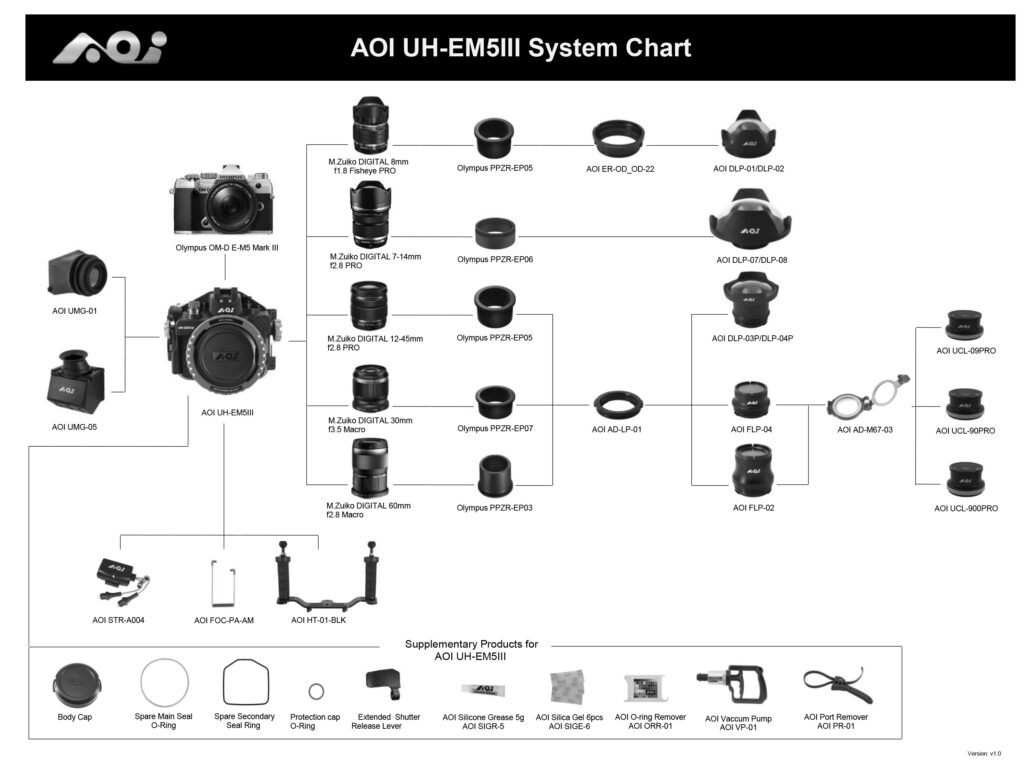 AOI UH-EM5III Housing
TECHNICAL SPECIFICATIONS:
Dimensions: approx. 206.20mm (W) x 181.70mm (H) x 113.55mm (D)
Weight: approx. 1340g (LCD Monitor Hood and Lanyard included, camera and accessories not included)
Compatible Camera Model: Olympus OM-D E-M5 Mark III
Depth Rating: 60 Meters (200 ft.)
Main Material (Housing Body): Polycarbonate
Operating Environment: Operation: 0 C ~ 40 C (32 F ~ 104 F), Storage: -20 C ~ 60 C (-4 F ~ 140 F)
Battery for Vacuum Analysation: Built-in Rechargeable Lithium Polymer Battery (3.7V), Charging: USB Charger DC 5V, 0.5A (not included)