Let Lightroom work for YOU with these Presets by Tobias Friedrich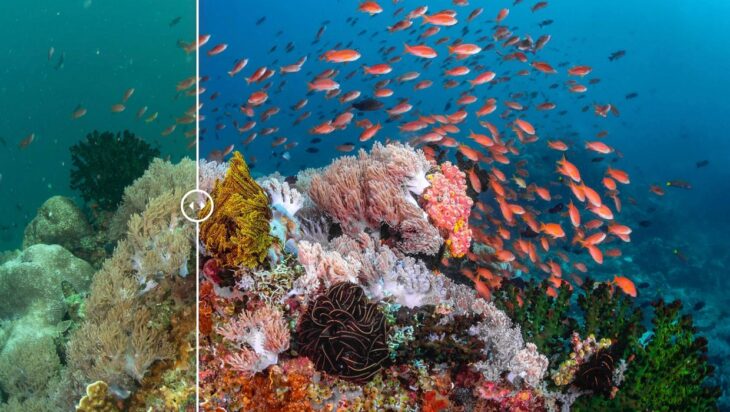 Tobias Friedrich is a well known and successful underwater photographer who has many years of experience, won several awards and his work was published in magazines and papers. This many years of experience from editing underwater images is in these Lightroom presets, which we would like to present to you here.
Get the most out of your underwater images
Tobias Friedrichs Lightroom presets for underwater photography is a workflow based set of modules. Step by step you can adjust your underwater images and find the right setting for each individual image very easily. The presets are a basic setup to get your underwater images postproduced as fast as possible into a great look.
This is a great start if you are new into underwater photography unsure how to edit your images in Lightroom as well as for more advanced photographers to give the images a good first draft and then continue to work from there.
Check out this video and let Tobias help you work the settings:
The presets contain one "standard" look to get your underwater images look great in a very quick way. Additionally there are various looks to tone your images and to create a different, more creative "look".
Four different bundles for four different purposes
At the moment, Tobias created four different sets of Lightroom presets for underwater photography: WIDE ANGLE, MACRO, GREEN WATER and BLACK & WHITE.
That means you have four different styles to work with and that will help you to get the most out of your pictures.
Compatibility of the Lightroom Presets
These presets are compatible with:
Adobe Lightroom 4, 5, 6, CC
Classic CC
… as well as the Lightroom Mobile App on iOS and Android (XMP and lr-template files included).
Once ordered, we will send a code and a download link to you. You are then able to download a .ZIP file and an explanation on how to install the files.
The installation of the presets will only take a couple of minutes. The "how to install" document will be included in the purchased package inside the folder.