Keldan WIRELESS REMOTE CONTROL for Video 24XR Lights and Video 18XR Lights – A Review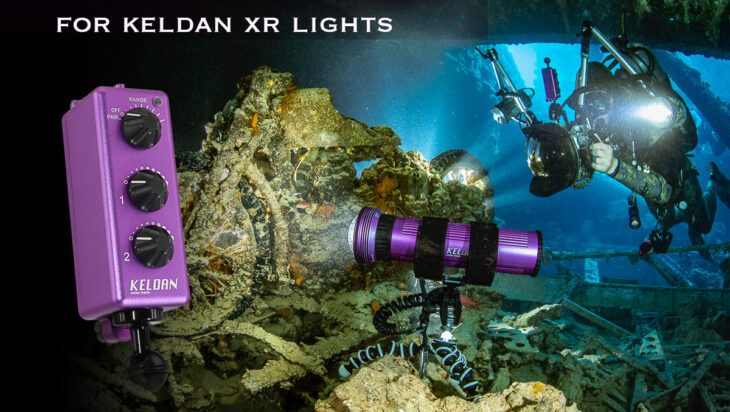 At the end of the year, Keldan did it – they not only delivered a real hit but a big step for underwater photography and videography: the world's first wireless underwater remote control! The remote control is based on ultrasonic technology, has outstanding features, works with Keldan's new "XR" series lights, and is easily mountable with a ball adapter.
So just mount the RC1 remote control on your housing, and you are in full control of your Video 24XR Lights and Video 18XR Lights. The ball adapter of the Keldans wireless remote control can be attached to the top or bottom side of your underwater housing by using a triple clamp.
Regardless of whether your lights are mounted on your housing or are placed in a different spot to illuminate a subject, you are in full control because the RC1 remote control has a range of up to 50 meters underwater! Amazing, right? The remote control can also operate in the air, but the range will be limited to about 1-2 meters.
Keldan Wireless Remote Control brings numerous advantages
The times of swimming back and forth to adjust the light are over! On the contrary, you have fast and easy control of your lighting. So, place your lights wherever you want. That opens new ways of shooting and allows creative freedom; you haven't experienced before. With this Keldan wireless remote control, you can bring your underwater photography / videography to a new level.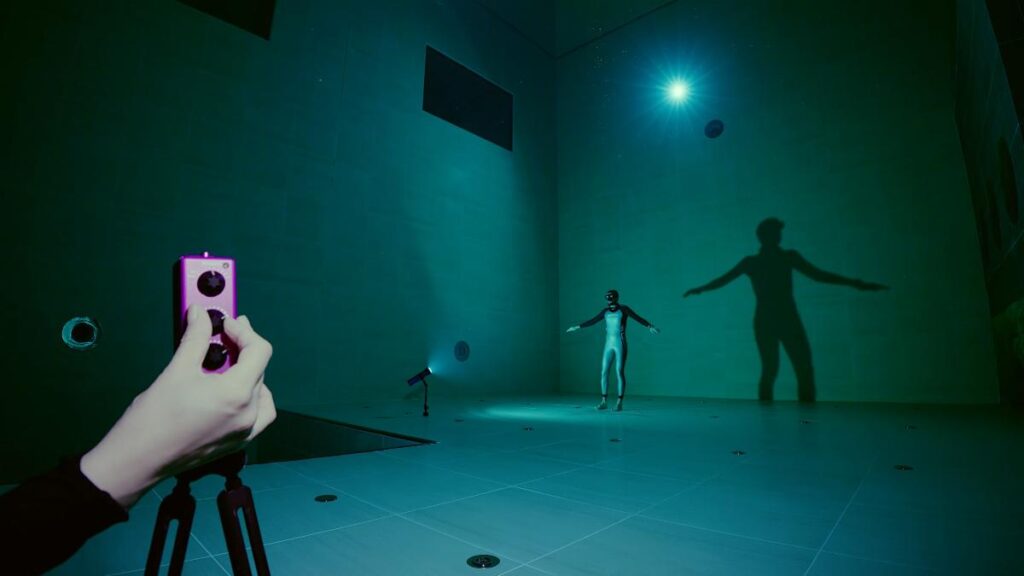 Two Channels – Unlimited Number of Lights
With the high quality you know and expect from Keldan, they developed this wireless remote control with two individual channels. On both channels, you can control the brightness individually, and each channel can address an unlimited number of lights. A light can be paired with any of the two channels with a pairing mode. Each channel has a separate ID to avoid interference when multiple controllers are used at the same dive site. It also works around the corner and through walls.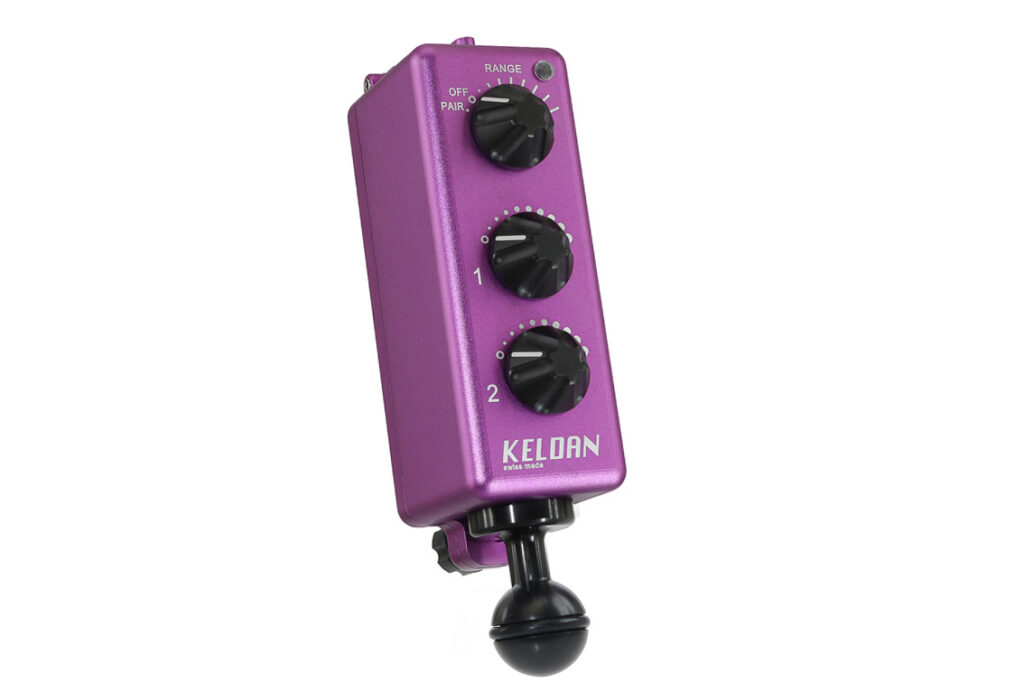 Technical Details
Battery: 9V block battery 48.5mm x 26.2mm x 17mm
(ANSI 1604 / IEC = 6LR61)
1604LC (Lithium)
1604A (Alkaline)
Dimensions: 160x70x40mm
Weight (on air): 370 gr
Weight (in water): 140 gr
Range: 50 Meter approx.
Ultrasonic Frequency Range: 27'000 Hz – 37'000 Hz