FOTOGRAFIT AT THE INTERDIVE 2020 IN FRIEDRICHSHAFEN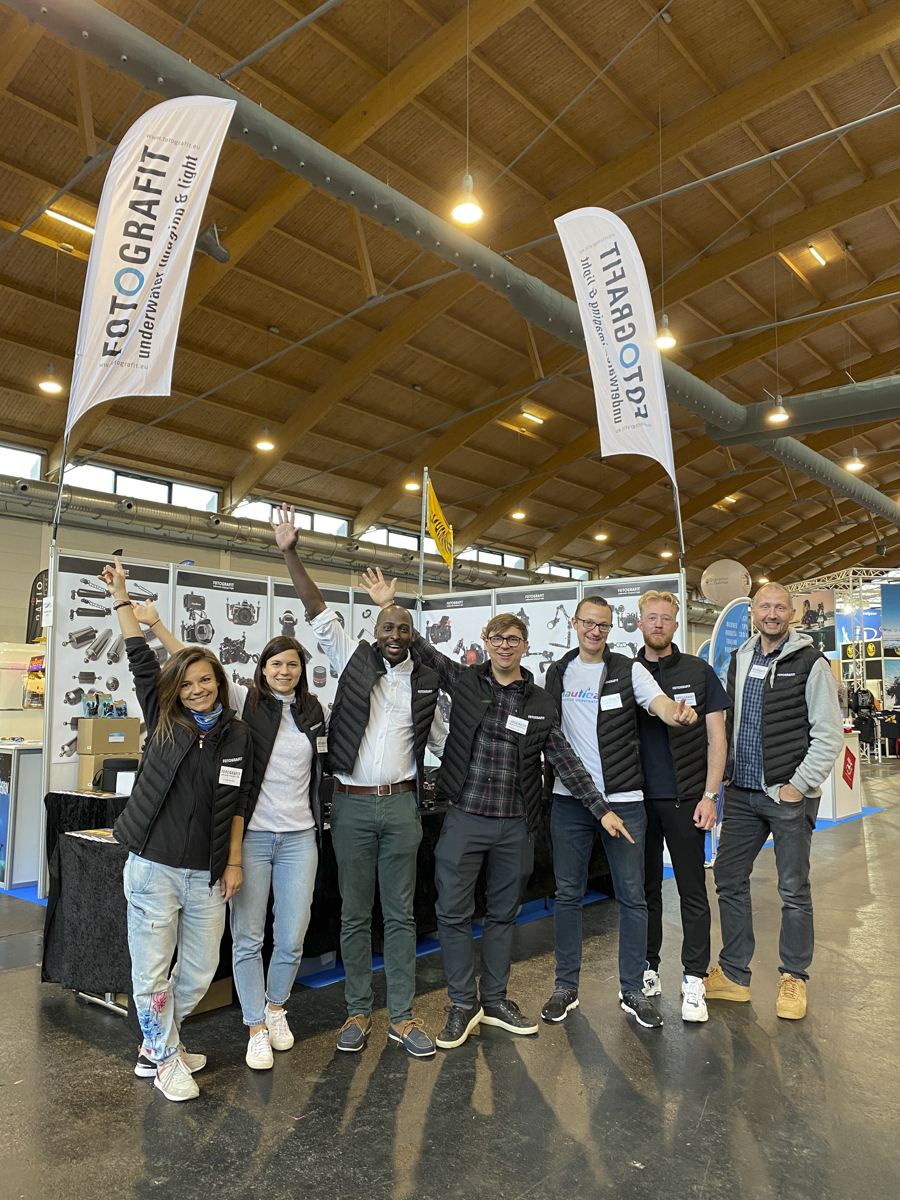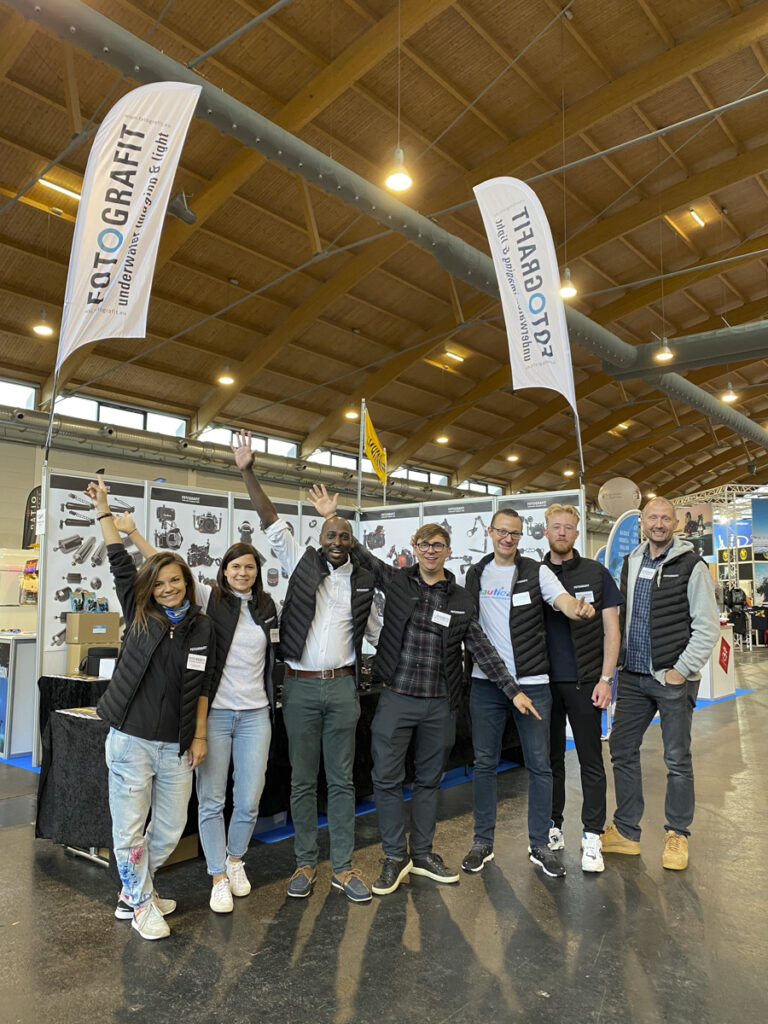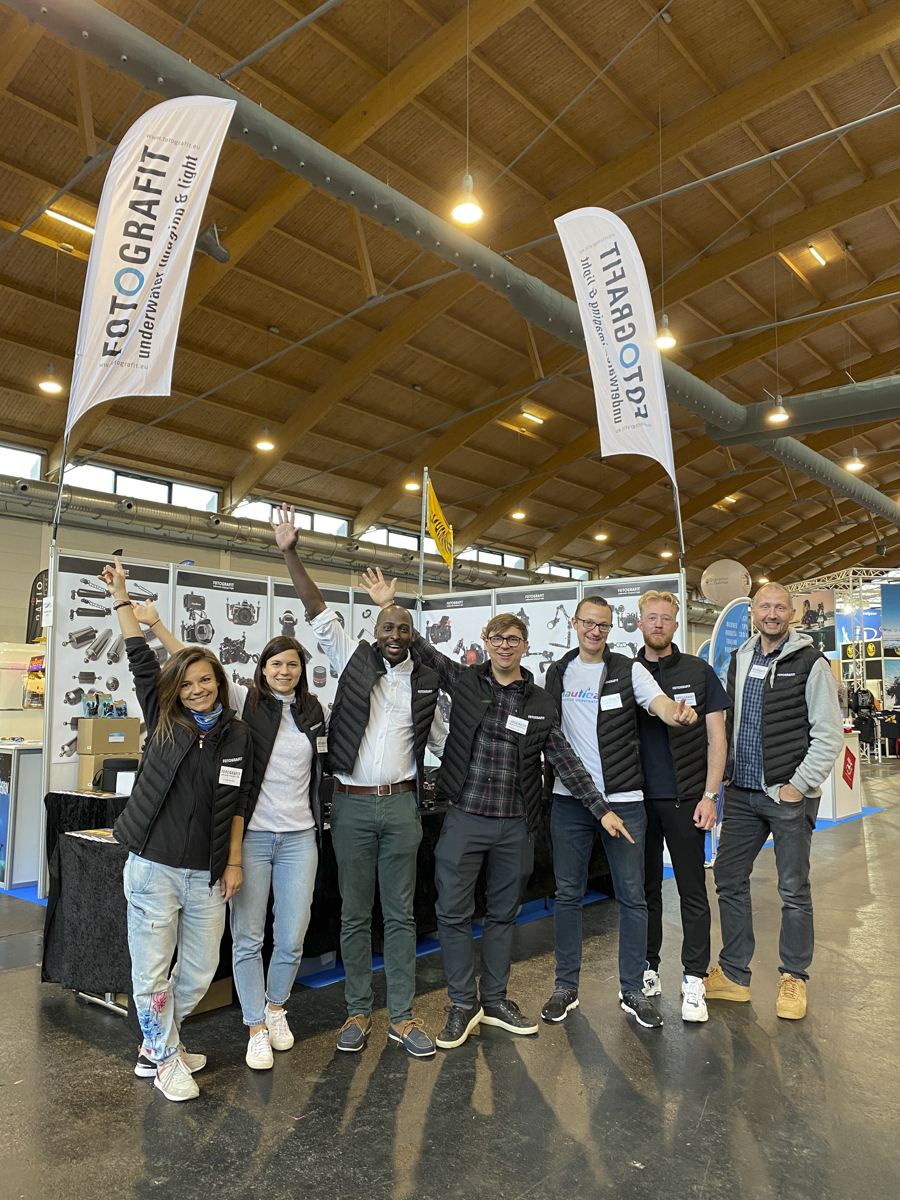 From September 24th to 27th a part of the diving industry met at the 8th InterDive fair in Friedrichshafen / Germany. Of course, the FOTOGRAFIT team was also there! In the following blog post, you'll find out what it was like…
For quite some time it was uncertain whether InterDive could take place this year or not. Many events and especially fairs were canceled due to Corona restrictions in the last few months. So we were very happy that the InterDive could be held in 2020.
So for the eighth time, the German and international diving industry met in Friedrichshafen – right next to beautiful Lake Constance. This year around 60 dealers, organizations and diving centers presented themselves in hall B5. That was less than in previous years, but the mood was consistently positive and many interested visitors came to the show. The FOTOGRAFIT team was of course in the midst and met many interested visitors and longterm customers.
Auctions and amazing exhibitions at InterDive
In addition to exciting presentations and auctions, InterDive Friedrichshafen had something very special in store this year: well-known underwater photographers presented their works at three different photo exhibitions. You could hardly get enough of the breathtaking landscapes and photographs of whales, sharks, dolphins, turtles, and coral reefs.
The exhibition "Below the Surface – Leben im Ozean" by Tobias Friedrich was particularly beautiful. Who doesn't know him yet: Tobias works for numerous magazines and productions and has already received several awards. And, by the way, you can find his Lightroom presets for underwater wide-angle photos and underwater macro photos in our online shop 😉
Webinar with Tobias Friedrich this fall
Together with Tobias we will set up a webinar for you this fall. You will receive more information about this soon. Stay tuned!
Until then, you can take a look at our short interview with Tobias at the InterDive:
https://www.facebook.com/FOTOGRAFIT/videos/426456138326254/
Overall, we are very satisfied with the organization of the entire fair, as well as the good atmosphere on-site and many open-minded visitors. Meeting our colleagues from the diving industry was also great. Optimism was in the air – both among exhibitors and visitors. There will be better times again!
We are already looking forward to the next InterDive 2021 in Friedrichshafen.