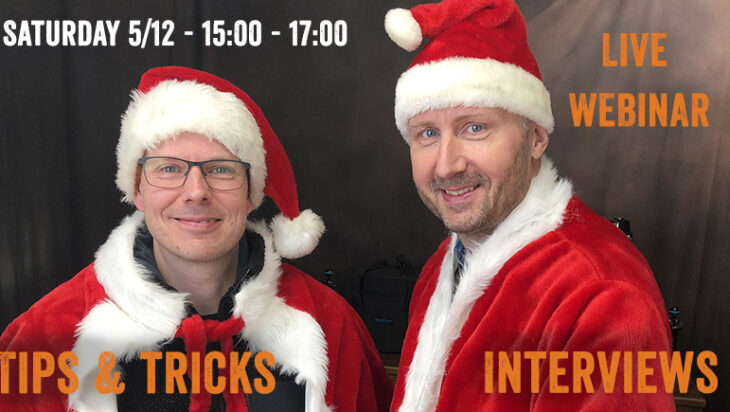 JOIN THIS SEASONS CHRISTMAS FESTIVITAS @ FOTOGRAFIT
This year it will be a LIVE event since we can not meet in person.
But fear not… it will still be worth participating, despite that you´ll have to make the Glühwine yourself! 🙂
The event will take place on Facebook.
The following Facebook pages will feature this event:
Facebook: "FOTOGRAFIT.eu" (LINK)
Facebook: "Danske Undervandsfotografier" (LINK)
Youtube: "Fotografit-Nordic" (LINK)
Facebook: "Undervannsfoto" (LINK)
---
INTERVIEWS:
We have summoned a handful of our great friends and ambassadors to entertain.
It is a fantastic team!
1) Lars Korvald (Norway) – "Norwegian Coastline"
Adventurer and underwater photographer.
2) Helene-Julie Zofia Paamand (Denmark) – Split Photos
Traveller and underwater photographer.
3) Nicolai Deutsch (Germany) – "Shooting 8K with the Canon R5"
Canon Expert and underwater film photographer
4) Steve Jones (England) – "Deep Wreck Photography"
Underwater photographer & writer