Review of Nauticam Super Macro Convertor 2 (SMC-2)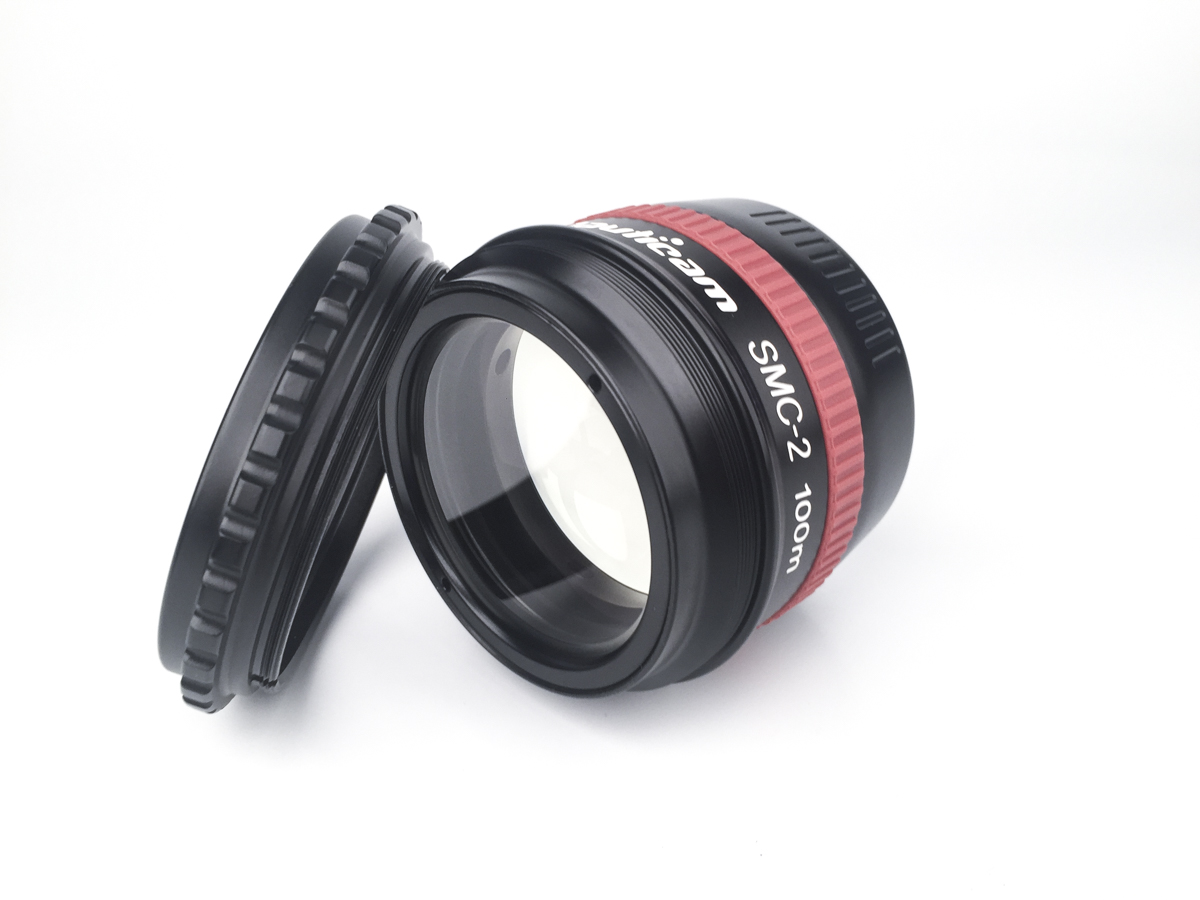 [vc_row][vc_column][vc_column_text]Are you a keen Ultra Macro Photographer?
Did you previously look at lenses like the MOBY or the SMC-1 + Multiplier?
Well… Nauticam did it again… only this time they blew the limits completely for making a macro lens that will satisfy even the most enthusiastic ultra macro underwater photographer.
The SMC-2 lens is just SO much stronger than the SMC-1 lens. Even if you add the Multiplier, this lens is stronger.
Here is a comparison:
SMC-2: 4.0 magnification
SMC-1: 3.5 magnification (SMC-1+multiplier)
But be warned… this lens is not for the untrained photographers. The SMC-2 lens will require a steady hand or a tripod. But it is perfect almost no matter the visibility… as you are VERY close to the subject.
And yes… it is quite expensive. But you might as well saving… as this lens will be setting the standard for ultra-macro photography.
The lens is shortly in stock – and we already ordered out own.
As Nauticams Service Manager Thomas told us… this lens is not easy… but it is really fun to use. But my success rate is not so good yet, I need to practice..! 😉
Check out the price…
…and all the accessories of the SMC-2 lens of FOTOGRAFIT.eu
http://fotografit.eu/products/206-wetlenses—nauticam/2373-nauticam-super-macro-convertor-2-4x-magnification-smc-2/[/vc_column_text][/vc_column][/vc_row][vc_row][vc_column][vc_custom_heading text="The SMC-1 and SMC-2 lenses next to each other (picture from dive show – SMC-2 is a demo unit)" font_container="tag:h3|text_align:left" use_theme_fonts="yes"][vc_single_image image="1224″ img_size="medium"][vc_column_text]What to be aware of – when you look at new macro lenses?
Abbreviation
The abbreviation for once… that is important. And what is that?
When the light passes through the lens, the wavelengths of the different colors has a certain position compared to each other. And when they pass the glass and magnifies, they should all be magnified equally and should be next to each other in the same way as before… If you have a bad lens, this is not happening. That will show as a colored ring around the subject. (Adobe Photoshop Lightroom actually has a built-in filter to work with this problem).
The result of poor abbreviation is unsharpness and low color contrast on your image. Not something you want.
Coating
High-quality lenses have a layer of coating. This is like wearing sunglasses.
When you have powerful light sources at the side of the image, the light might pass in and fake out the colors and contrast. (and we often have the sun or a flashlight there)
A poor coating is like a pair of sunglasses for children.
Must be avoided.
Nauticam
The Nauticam lenses are build to be high-quality water contact lenses. Every aspect has been taken into consideration. On top of that – all lenses are tested individually before shipping to make sure the only perfection is reaching the customer.
Check out the SMC-2 on FOTOGRAFIT.eu[/vc_column_text][/vc_column][/vc_row]