Venom 50 RGB review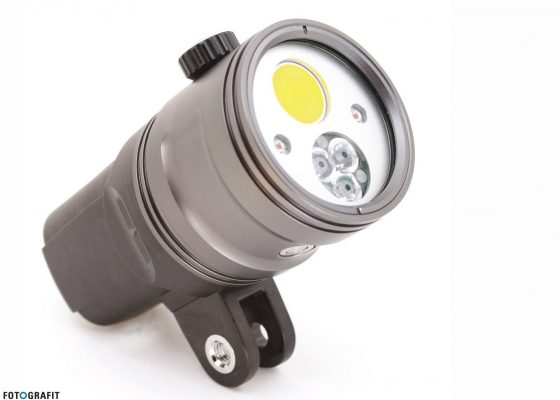 Author: Mikkel Noe-Nygaard
Content provider FOTOGRAFIT.eu
Several times winner of Danish UWP Championship.
---
For a while I have had my looks on one of the lights from ID (i-Divesite) as they strike a very good balance between quality, features and price.
The Venom 50 RGB focus and video light provides a blindingly beautiful smooth 5000 lumen output with a very high (90) CRI value making it very good for video but also super versatile for shooting stills.
Features
Pushing your ISO up a little bit you can actually use it instead of your strobes making positioning your light a breeze as what you see is what you get. It's also powerful enough to use as a backlight or off camera light when getting creative in your wide angle shots. With a super high Color Rendering Index of 90 the quality of light and color reproduction is unsurpassed from a LED light.
If you need to impress your dive buddies with features the Venom 50 RGB has a party mode – turning the super simple dial/button the Venom can cycle between red, yellow, green, blue and purple spotlights although I found little use for this feature underwater.
Lastly it just keeps on burning – I easily got an hour at full burn and when remembering to turn the power down it lasts an easy two to three hours.
Did I really NEED a new light?
AFter 6 years and hundreds of dives the battery pack in my trusty old Sola 600 only provided about 8 minutes of light on full burn.
I love the old Sola from Light & Motion because you can actually charge it while it was still mounted on the house. The build quality, form factor and ease of use is almost unbeatable and one fairly intuitive magnetic contact to switch the light on and off, change modes and intensities keeps everything nice and simple.
It has a relatively low 600 lumen output and only has 3 power steps. Even on the lowest setting it would occasionally interfere when doing wide angle closeups in very dark settings (think either St. Johns caves in Egypt or anywhere in Denmark). It also lacks a spot function for signaling or pointing out critters for fellow photographers.
I could of course get a new battery, but 'broken' equipment is always a welcome opportunity to research new acquisitions and as mentioned above I did have some things about the Sola that wasn't ideal.
I'm happy to say that the Venom 50 RGB is a very worthy successor!
Venom 50 RGB – Dislikes
Only one minor thing – The mount on the light is attached to the battery, so in order to charge the Venom you have to remove the whole light from the housing instead of just unscrewing the battery pack.
Venom 50 RGB – Likes
Crazy much beautiful smooth light
Simple and intuitive controls with one simple dial/button
Red night light and Spotlight function
Loooong burntime
Other options 
ID produces other lights that I also considered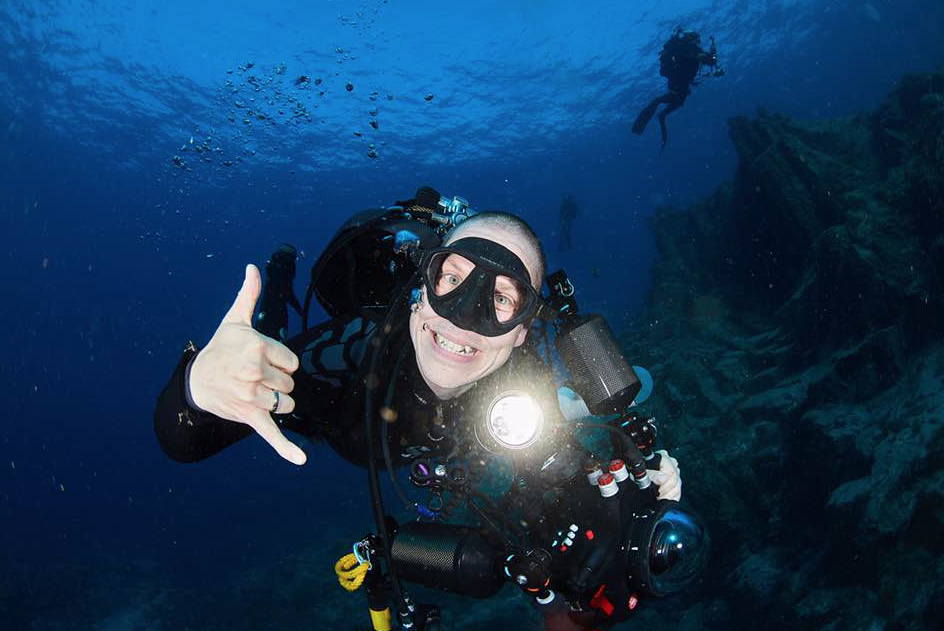 Comments
comments