Photo workshop in Copenhagen
This weekend I had my first workshop in ScubaGear in Copenhagen.
It was my first in this shop, despite I have known the owners for years. Tommy & Charlotte are 2 very enthusiastic people that runs a very cosy dive centre.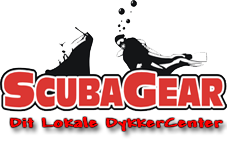 They have one of these shops where you always find a new gadget around the next corner, that you did not know existed but just got to have.Tommy can do service on anything and I often let him do the service of my regs… so does that mean that I kind of put my life in his hands?? 😉
Even though I lived in Copenhagen for may years I have not dived there much. I was a real tekkie at the time and always went to Bornholm in order to do deeper dives. ScubaGear is situated on Amager and a lot of money have been put in developing the area over the last years. A maritime area called "Amager Strandpark" hosts everything for water hungry Copenhageners, even an underwater track called "Havheksen" – "SeaWitch".
Spring had sprung – and the weather gave away Copenhagen as what it is… one of the most beautiful cities in the world!
Comments
comments